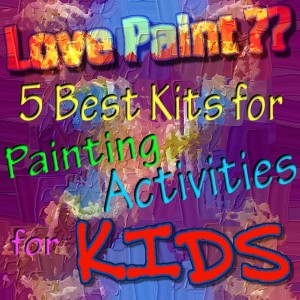 I came up with this list of the 5 best kits for painting activities for kids after visiting my friends who have three kids, two boys and a girl from three to ten years old. They were having such fun with paint! They were happily occupied and learning too.
This selection is great both for larger families and for 'only children' when they have friends around to share.
The Art Table is only at number 5 because of the extra expense of owning one – if you are looking for a special gift for all the children to share you would not go far wrong with one of these.
The emphasis here is on Maximum fun for the money, keeping the paints under control and easy cleanup.
#1

Melissa & Doug Deluxe Standing Easel
#2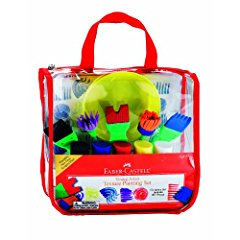 Young Artist Texture Painting Set
#3

No-Spill Paint Cups & Brushes Assortment
#4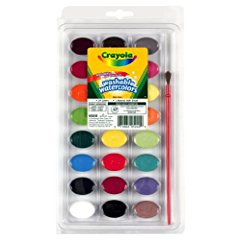 Crayola Washable Watercolors 24ct Pan w/brush
#5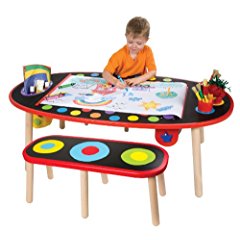 ALEX® Toys – Young Artist Studio Super Art Table /W Paper Roll -Wood 711W